Welcome to the South Forty Ranch!
(Township 24 North, Range 3 West, Parcel #751, Coconino County, AZ)
Westwood Ranches Owners Assoc.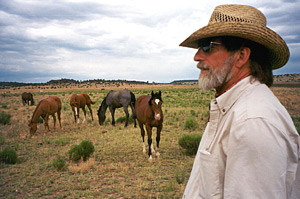 We are located about 20 miles north of Ash Fork, AZ in the Kaibab State Forest (about 40 miles south of the Grand Canyon).
Driving north from Ash Fork, you enter the Kaibab State Park on gravel road (State Road #142) through Diamond 7 Ranch grazing land, shallow canyons of flagstone cliffs and beautiful high prairie land. With mountain views both east and west, we are bordered by Federal Preserve and Navajo Reservation overlooking high prairie range with juniper trees at the corner of Scott's Bluff Trail and Winchester Road.
Welcome to the South Forty Ranch; 40 acres of dirt with a beautiful view...and we like it that way!
Far removed from modern day life, the South Forty Ranch is the epitome of the American West; unspoiled, untamed and unsettled...as it was one hundred years ago...and we like it that way! We have only "the very basic" of amenities; tanked in water, solar, wind and gas generated electricity and rather "rustic" bathing and toilet facilities (keeping with the ambiance of life on the open range), but we have wide open spaces where a man can think; virgin land where cowboys, Indians and settlers once roamed and "sounds of silence" like you've never heard before. It's a peaceful place; ideal to experience your western fantasy...campers and RV travelers welcome by advance reservation, one group at a time.
At the South Forty Ranch, we "customize" western adventure tours for small groups of families or friends. In close proximity to places like the Grand Canyon, Sedona, Flagstaff, Las Vegas and so many other western landmarks, the South Forty Ranch is the perfect place to escape for a few days and experience a unique adventure, totally customized to your preference of activities :




Horseback Excursions
Campfire Songs / Cowboy Poetry
Chuck Wagon Meals
Wagon Rides
Target Shooting
Western Art Lessons
Geological Excursions
Astronomy
Historical Lessons
Artifact Excursions

...just to name a few.
You pick up the tab, we'll customize the adventure. For those who require "comforts of home," basic facilities can be arranged (some limitations apply).



At the South Forty Ranch there is plenty of nothing to do.

It's the perfect place to rest, relax and get reacquainted with nature (and yourself). Wander around the Kaibab State Forest on gravel roads with beautiful vistas where cattle roam wild and free. See coyotes, jack rabbits, deer and antelope in their natural habitat. Check out quarries of flagstone, historical and geological sites and beautiful land that settlers once struggled to cross. Native American history runs deep here and you can feel the reverence of Indian culture, far removed from modern day lifestyles, stress and strain.













The "Best of the West" comes together at Winchester Road and Scott's Bluff Trail...The South Forty Ranch.
Time Share Opportunities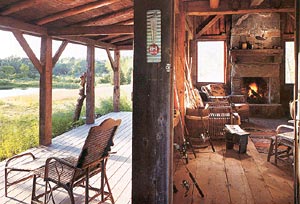 The South Forty Ranch (LLC) is planning construction of a modernized old west replica ranch house, bunk house, stable and corral on parcel #751. Private investors are welcome to inquire about participating in exchange for time share use of the South Forty Ranch facilities.
We plan to build a rustic ranch house as a "Community Center" and living quarters for the ranch custodian. Private time share bunk houses will be built adjacent to the ranch house for select investors to use as getaway housing. Stable and corral facilities will be available for those who enjoy equestrian activities.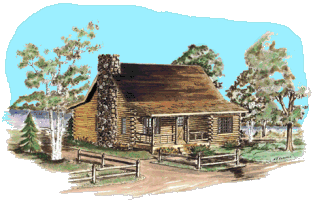 Investment fees range from $10,000 to $40,000 per unit (depending on terms of use).
For more information about South Forty Ranch Western Adventure Tours, e-mail us or call (602) 684-8078 (the pony express does not deliver mail to Scott's Bluff Trail and Winchester...yet).
Contact :
Campbell Associates
801 Beacon Pk
Webster, MA 01570
(888) 422-8723
Attn : R. Scott Campbell

Welcome to the South Forty Ranch

Your Host "Cowboy Scott Campbell"

Cowpoke, Trail Boss, Chief Cook and Dishwasher, Scott Campbell

Ranch Hand and Event Coordinator, John Hamilton


John -- Planning your schedule of activities (or writing poetry)

Get your kicks just north of Route 66...at the South 40 Ranch

Is that Boot Hill in January...
or Jake January in Boot Hill?

It never snows in Arizona!!! Yea right!

Tool shed or outhouse? Hmmmm.
Trail Rides? Sure, we do that!
Tank Up!
June Roundup and Branding at the South 40 Ranch

My Best Friend...Starbuck.

Yes, we round up more than just cattle. When them thievin' hombre's come ridin' cross the prairie our posse's ready fer em. *Ain't no Tombstone, but you can bet... "justice is comin".
Seems like when we ain't roundin' up cattle there's always some road that needs fixin'. (Dern them gully washes) !

This is why 'real cowboys' ride off into the sunset...